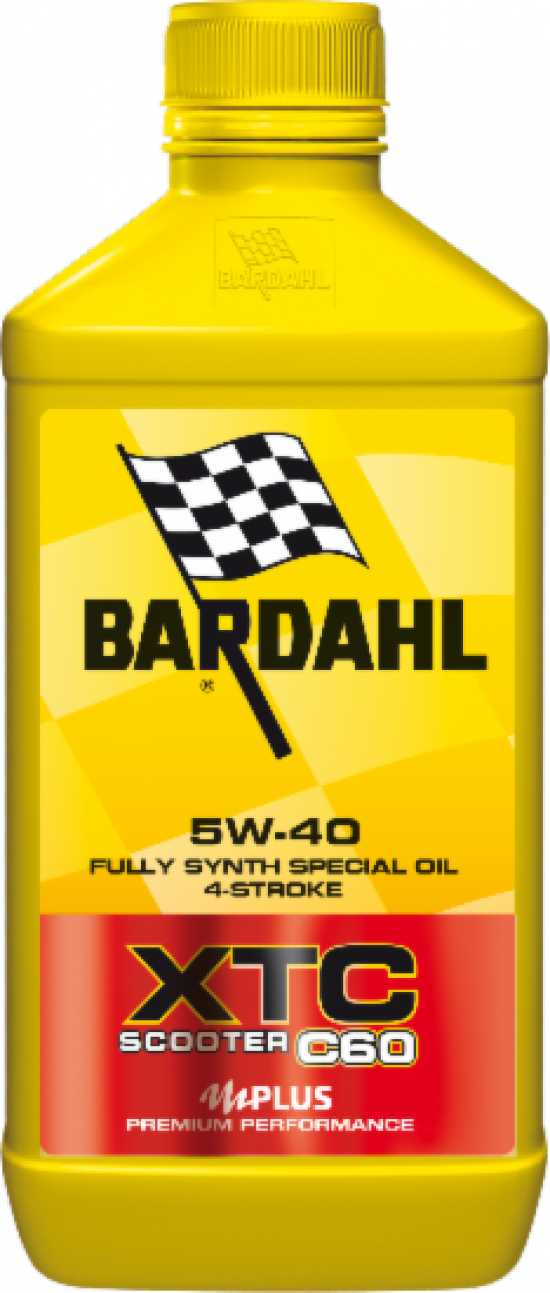 XTC C60 SCOOTER 5W-40
Recommended price € 18.40
Description
Premium Performance lubricant, specific for 4-stroke Scooter and Maxi-Scooter engines, air or liquid cooled.
Properties and technology of the XTC C60 range
Superior Performance - Total Protection
Bardahl advanced technology, thanks to the exclusive Polar Plus + Fullerene formula and the 4-stroke motorcycle engines "ad hoc" additivation, MCO Tailored Chemistry System, allows to maximize engine and transmission efficiency, while providing total protection to all lubricated mechanical parts. Bardahl lubricants ensure significantly higher performance than conventional oils.
Plus of Product:

MCO Tailored Chemistry - developed to measure for motorcycle applications and with Bardahl Polar Plus + Fullerene C60 additives

Formulated with particular polymers, Radial Polymer Structure, at high Shear Stability

Ensures top lubrication efficiency even under high stress conditions

Counteracts the formation of deposits for maximum engine cleanliness