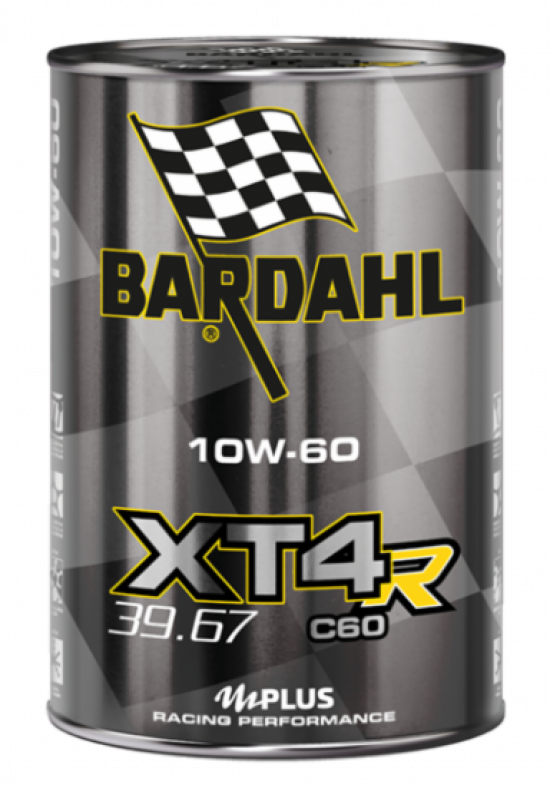 XT4-R C60 RACING 39.67 10W-60
Recommended price € 41.50
Description
Special lubricants developed for use in extreme conditions tested in a racing environment in Motor Sport.
FULLY SYNTHETIC SPECIAL OIL

Racing Performance lubricants, totally synthetic, developed for sporting applications and race tested in the Motor Sport competitions. Formulated for most of 4-stroke Racing, Hypersport and Off-Road motorcycle engines, with both integrated and separate gearbox, with wet or dry clutch. Developed to offer maximum engine performance in the extreme operating conditions that take place on the track. They always guarantee total protection and reliability of the engine even under extreme stress circumstances.Containing the exclusive Bardahl technologies and the best formulation solutions available, they ensure significantly higher performance than conventional oils and an additional performance reserve compared to standards.
Properties and technology of the XT4-R C60 RACING 39.67 range
The exclusive use of a PAO and synthetic esters base in the formulation and special polymers (Radial Polymer Structure) with high shear stability allows the XT4-R C60 range of lubricants to maintain the necessary viscosity of the oil within a vast range of temperatures, guaranteeing ever-efficient lubrication, also in the most extreme situations.
Plus of Product

MCO Tailored Chemistry - developed to measure for motorcycle applications and Bardahl Polar Plus + Fullerene C60 additives

Contains the highest strength polymers Radial Polymer Structure

Formulated 100% with a PAO and synthetic esters base