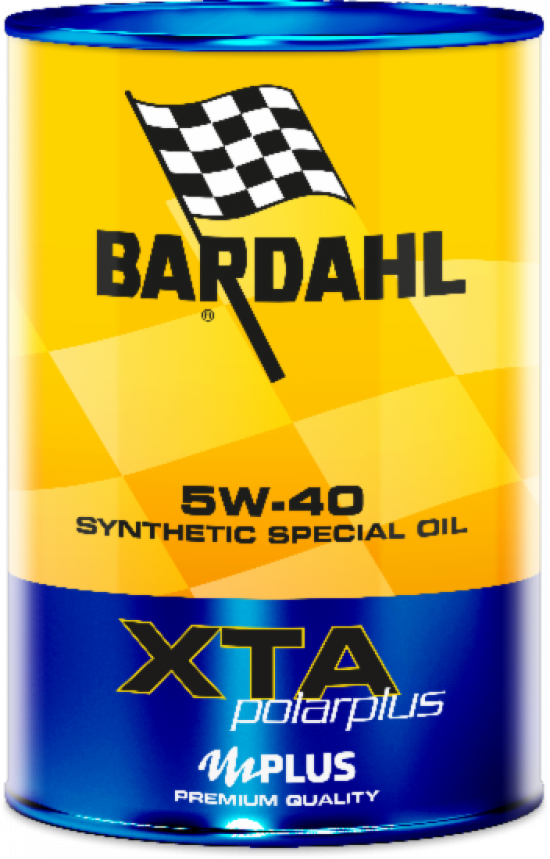 XTA 5W40
Recommended price € 17.15
Performance Level
Show more
ACEA A3-B4 / API SN-CF
MB 229.5-226.5 / VW 502.00 – 505.00 /
PORSCHE A40 Renault RN0700-RN0710 / PSA B71 2296
SAE 5W-40
Description
XTA Polaplus is a Premium Quality lubricant for vehicles with gasoline, aspirated or supercharged engines and diesel and turbo-diesel direct injection engines. Its completely synthetic formula and the added special high stability polymers permit to achieve extraordinary performances in terms of resistance to thermal deterioration and constancy of the lubricant oil veil, even under the most severe use conditions, also giving the advantage of extending the oil change interval up to the maximum limit indicated by the manufacturer. Its exceptional viscosimetric properties permit - at start - an immediate lubrication and – in operation - to contain the wear caused by the lowering of viscosity at high temperatures. This is achieved in virtue of the high HTHS value.

Properties and technology of the polarplus Premium Quality XTA range
Completeness and quality
XTA
polarplus
, guarantees moreover an excellent control of deposits, sludge and wear, allowing the motor the best mechanical performance and helping it to maintain in time its original performance. XTA Polaplus efficiently opposes the wear due to dilution of oil with fuel and the dirt accumulation in the engine due to the use of biodiesel in gas oil.
Product Plus:
Mid SAPS technology: low content of sulphated ashes, phosphorus and Sulphur.
Longer life and better cleanliness of all parts of the motor.
Easy starting and immediate lubrication at low temperature.
100% synthetic formula.