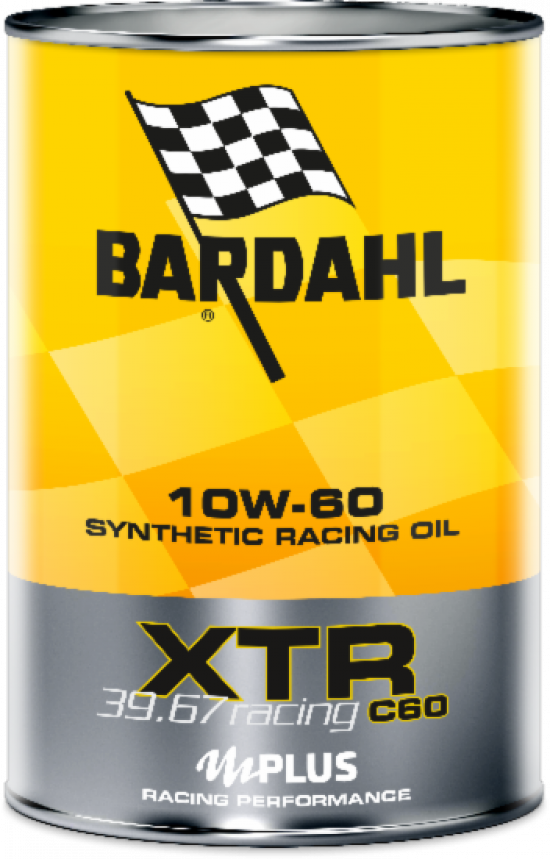 XTR C60 RACING 39.67 10W60
Recommended price € 43.99
Description
XTR 39.67 Racing C60 is a special lubricant for sports employment, developed for racing motors or high power motors.
Properties and technology of the range XTR Racing c60 39.67 Racing Performance
Beyond all limits
.
The use of very precious synthetic bases and special High Shear Stability Polymers enables XTR 39.67 Racing C60 to maintain oil viscosity very high up to extremely high temperatures, thus permitting a constantly effective lubrication even in extreme situations.
Thanks to the high dosage of the BARDAHL POLAR PLUS – FULLERENE C60 FORMULA, XTR 39.67 Racing C60 is ideal for sports employment, where the maximum performance of oil in terms of protection against wear and a very good efficiency of propulsor are requested.
Plus of product:
Concentrate Formula Bardahl Polar Plus + Fullerene C60
High Performance
Builds a very resistant lubricating film on all parts of the motor
Limits the lowering of oil viscosity in the racing use
Reduces the deposits that are being formed at very high temperatures
Power Improver
Ultragrade Viscosity
100% Synthetic Formula