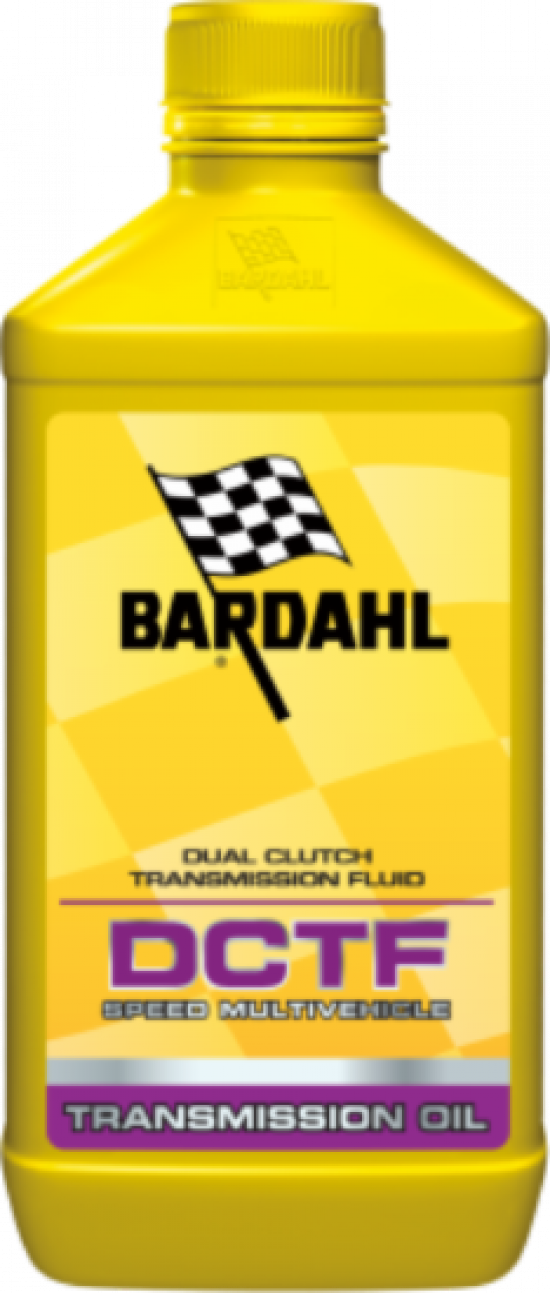 DCTF SPEED MULTIVEHICLE
Recommended price € 27.99
Performance Level
Show more
Bardahl DCTF SPEED MULTIVEHICLE it is suitable for use where the specifications or product codes indicated in the table are required.

Audi VW TL 052 182, TL 052 529, TL 055 529
BMW (Getrag) 83 22 2 148 578, 83 22 2 148 579, 83 22 0 440 214, 83 22 2 147 477 (BMW DCTF-1)
Citroen Peugeot 9734.S2
Ferrari TF DCT-F3
Fiat BOT 341
Ford /Getrag M2C936A (BOT 341)
Mercedes 236.21, 236.25
Mitsubishi MZ320065 Dia-Queen SSTF-I
Nissan Ford M2C936A
Porsche (ZF) 999.917.080.00 (FFL-3)
Renault BOT 450
Volvo 1161838, 1161839

Description
DCTF Speed Multivehicle of the oil-bath dual-clutch automatic transmissions (W Transmission).
Properties:
Improved transmission efficiency and reaction. Fast, gentle gear changes and maximum driving comfort. Superior gear and bearing protection against wear and heavy loads. Superior resistance against degradation, thermal oxidation and shear stress keeps the transmission clean and every part lubricated. It allows to extend the oil change interval as much as foreseen by the manufacturer. Consistent performance over time and at extreme environmental temperatures. Maximum flexibility of use, allows to cover most of the W-DCT applications on the market and with superior result seven with respect to the "genuine oil". High compatibility performance with gaskets. Formulated completely with synthetic bases.
Higher Performance - Total Protection
The special additives used give the product a high thermal-oxidative stability,prevent the lubricant from deterioration and allow longer intervals between oil changes. Its marked rheological properties, a high viscosity index and high cold fluidity allow maximum efficiency of the transmission at both low and high temperatures. The excellent anti-wear, anti-foam and durability of clutch performance characteristics allow maximum protection of mechanical components, superior driving comfort and transmission efficiency.