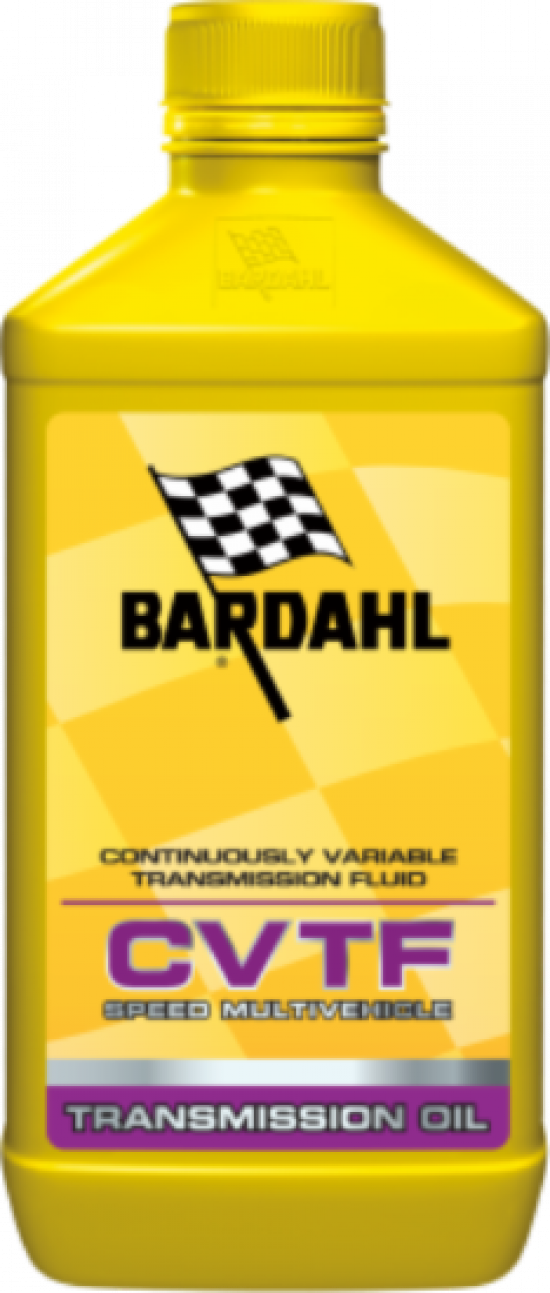 CVTF SPEED MULTIVEHICLE
Recommended price € 23.90
Performance Level
Show more
Audi VW Audi Multitronic, TL 521 16 (G 052 516), TL 521 80 (G 052 180 A2)
BMW MINI EZL 799/ 83 22 0 136 376/ 83 22 0 429 154
Daihatsu AMMIX CVTF DFE, AMMIX CVT Fluid DC, AMMIX CVT Fluid DFC
Dodge Jeep Chrysler NS-2 / MOPAR CVT+4
Chery CVT
Ford CVT30, MERCON C, CVT23
Fiat Tutela Car CVT N.G
Fujijyuuko i-CVTF FG
GM / Saturn DEX-CVT, GM 1940713 and 1940714
Honda HMMF (without starting clutch), HCF2, Z-1 (CVT model, without starting clutch, not SFU for 2001-2007 Honda Fit & Jazz)
Hyundai Kia CVT-1, SP III (CVT model)
IdemitsuCVTS-EX1
Lexus Fluid TC, Fluid FE
Mazda JWS 3320
Mercedes 236.20
MG Rover EM-CVT
Mini Cooper EZL 799/EZL 799A/ZF CVT V1
Mitsubishi CVTF-J1 (MMC Diaqueen CVT Fluid J1), CVTF-J4/-J4+ (MMC Diaqueen CVT Fluid J4/J4+), Diaqueen SP-III (CVT model only) CVTF ECO J4
Nissan NS-1, -2, 2V,-3, N-CVT
Punch CVT-EX1
Renault Elf Matic CVT, CVT CK/SK/FK
Shell Green 1V
SubaruiCVT FG, ECVT, Lineartronic chain CVT, CVT II, K0425Y0710 & K0425Y0711 Fluid, Lineartronic High Torque (HT) CVT Fluid, CV-30, K0421Y0700, NS-2
Suzuki CVTF TC, CVTF 3320, CVTF 4401, NS-2, CVT Green 1& 2, CVT Green 1V
Toyota CVTF TC, CVTF FE
Volvo CVT 4959
Zotye CVTs
CVTF Speed Multivehicle is also suitable for use in recent e- mobility car where the specifications, part numbers or products listed below are required: Toyota THSII
Jatco CVT 8 Hybrid

Description
CVTF Speed Multivehicle is a Multi-Vehicle fully synthetic fluid formulated to be used in the majority of latest generation automatic CVT (continuous variable transmission), whether belted or chain, used by American, Asian and European main manufacturers.
Properties:
Improved transmission efficiency. Superior durability characteristics of the correct friction properties and superior anti-vibration performance. Maximum protection against gear, pulley, belt and chain wear. Superior resistance against degradation, thermal oxidation and shear stresses./li> Consistent performance over time and at extreme environmental temperatures. Maximum usage flexibility. Excellent compatibility with gaskets and materials normally used in CVT transmissions.. Formulated completely with synthetic bases.
Higher Performance - Total Protection
The special additives used give the product a high thermal-oxidative stability, prevent the lubricant from deterioration and allow longer intervals between oil changes. Its marked rheological properties, a high viscosity index and high cold fluidity allow maximum efficiency of the transmission at both low and high temperatures. The excellent anti-wear, anti-foam and durability of clutch performance characteristics allow maximum protection of mechanical components, superior driving comfort and transmission efficiency.