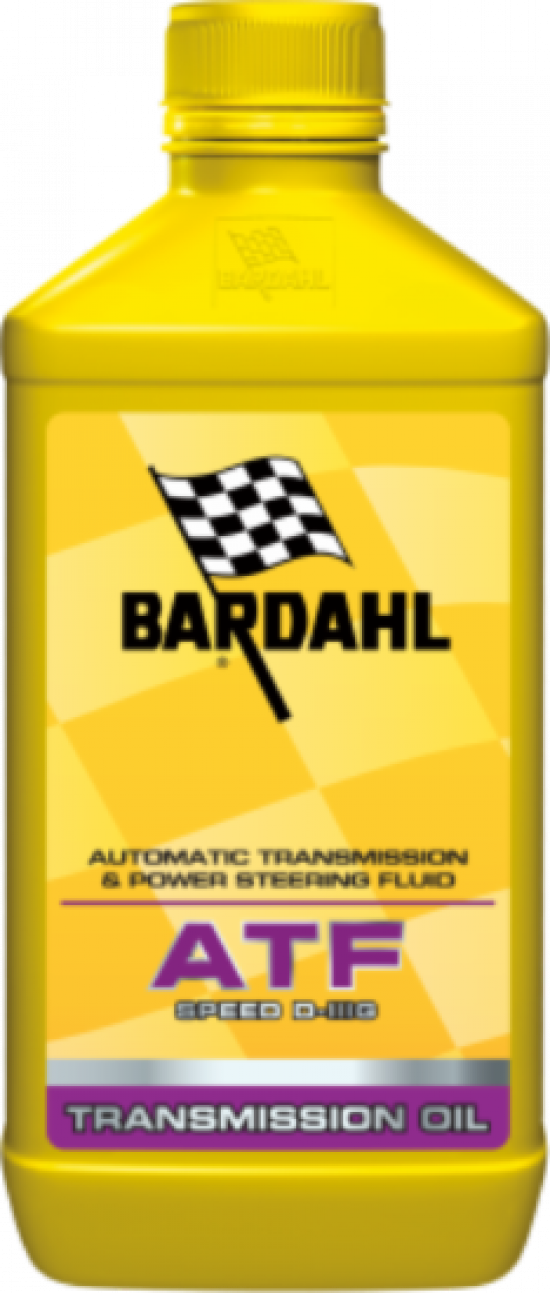 ATF SPEED D-III G
Recommended price € 17.50
Performance Level
Show more
Ford M, TASA / GM D-IIIG, D-IIE, D-IID
MB 236.9
Allison C4 / MAN 339V1, 339Z1 /VoithH55.6335
Volvo 97340, 97341 / ZF TE-ML 03D, 04D, 09, 14A, 17C

Description
ATF Speed D III G is a fluid expressly formulated to be used in automatic transmissions and in the hydroguide of cars and commercial vehicles for which the manufacturer prescribes ATF type GM D-IIIG level fluids.
Properties:
Improved transmission efficiency and reaction. Maximum gear protection against wear. Longer life and cleanliness of all transmission parts. High resistance against thermal degradation and oxidation.
Higher Performance - Total Protection
The special additives used give the product a high thermal-oxidative stability and resistance to deterioration. Its marked rheological properties, a high viscosity index and high cold fluidity allow maximum efficiency of the transmission at both low and high temperatures. The excellent anti-wear, anti-foam and durability of clutch performance characteristics allow maximum protection of mechanical components, superior driving comfort and transmission efficiency.