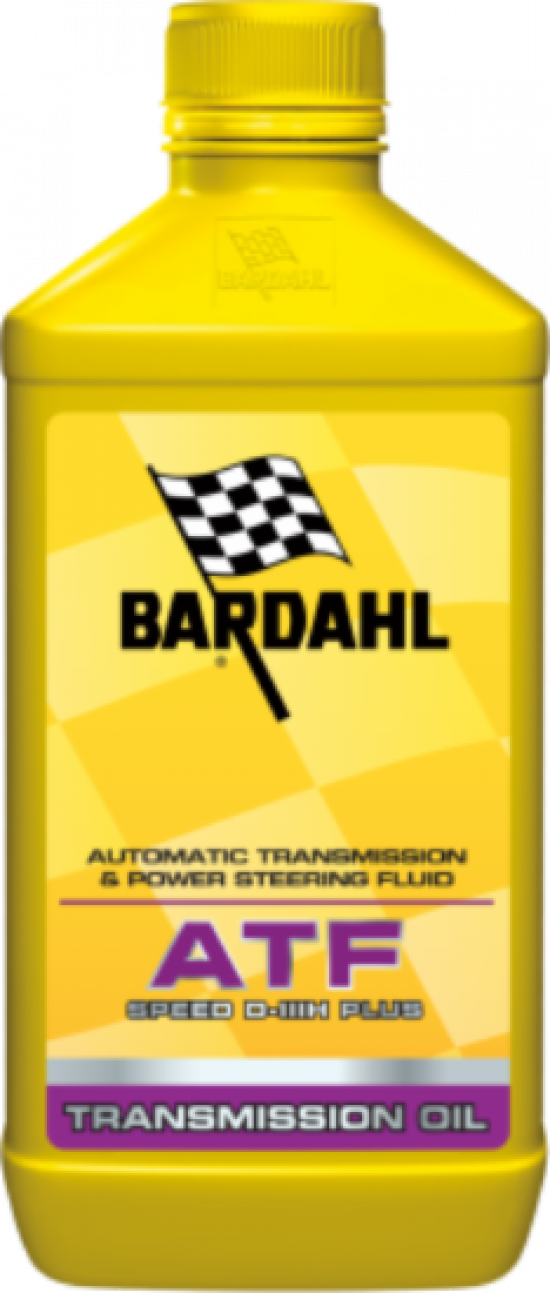 ATF D-III H PLUS
Recommended price € 20.75
Performance Level
Show more
Audi / VW G 052 025 (09M), G 052 990 (09A), G 052 162
BMW LT41141, LA2634, ETL 7045, 8072B
Chrysler +3, +4 / Ford M, MV/ GM D-IIE, D-IIIG, D-IIIH
Honda Z1
Hyundai/KIA SP-III
JaguarIdemitsu K17
Jaso 1A
Land Rover Texaco N402
Mazda ATF M-III, M5
MB 236.3, 236.5, 236.6, 236.7, 236.9, 236.10, 236.11, 236.12
Nissan Matic D, J, K
Subaru ATF, plus ATF-HP
Toyota T-III, T-IV
Allison C4, TES-295 / Caterpillar TO-2 / MAN 339V1, 339Z2 /VoithH55.6335
Volvo 97340, 97341 / ZF TE-ML 03D, 04D, 14A, 14B, 17C

Description
ATF Speed D-III H Plus is a Multi-Vehicle fully synthetic fluid formulated to be used in most automatic transmissions and in the hydroguides of cars and commercial vehicles for which the manufacturer recommends ATF type fluids.
Properties:
Improved transmission efficiency and reaction. Maximum gear protection against wear. Superior resistance against degradation and thermal oxidation, keeps the transmission clean and every part lubricated. Consistent performance over time and at extreme environmental temperatures. It allows to extend the oil change interval as much as foreseen by the manufacturer. Maximum usage flexibility. Formulated completely with synthetic bases.
Higher Performance - Total Protection
The special additives used give the product a high thermal-oxidative stability, prevent the lubricant from deterioration and allow longer intervals between oil changes. Its marked rheological properties, a high viscosity index and high cold fluidity allow maximum efficiency of the transmission at both low and high temperatures. The excellent anti-wear, anti-foam and durability of clutch performance characteristics allow maximum protection of mechanical components, superior driving comfort and transmission efficiency.